President Greeting, 2021 JSMMR
 Michael D. Fetters (University of Michigan, Department of Family Medicine)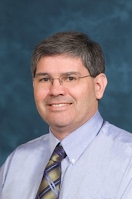 Greetings to the Japan Society of Mixed Methods Research (JSMMR) website. It is my great honor to serve as President of the 4th Mixed Methods International Research Association Asia Regional meeting 2021/7th Japan Society of Mixed Methods Research Meeting. I wholeheartedly invite you to join us online. Aoyama Gakuin University, one of the most prestigious universities in Japan, is serving as the online host for the conference.  
The organizing committee has chosen, "Mixed Methods Research in the Era of Massive Social Change" as the theme for this year's conference. Everyone in the world has been influenced to at least some degree by the COVID-19 pandemic. The pandemic has exacerbated many social and health problems that countries were already experiencing. The complexity of social changes call for researchers to leverage the power of qualitative and quantitative inquiry integrated together as mixed methods research. In this "new world" the global research community has responded with ingenuity by using mixed methods research approaches as well as by developing new mixed methods methodology. The need for sharing lessons learned and opportunities has never been greater, and the conference organizers welcome presentations addressing mixed methods dimensions of philosophy, methodology and methods. 
Invited speakers will include Drs. John Creswell, Timothy Guetterman, and Michelle Nichols (MMIRA president-elect). The conference will feature again the popular "Asian Open Forum" featuring leading mixed methods researchers from China, Korea, Taiwan, and other Asian Countries. 
Through keynote presentations, panel discussions, original research oral and poster presentations, workshops, scientific exhibitions by vendors of software and books, and a "meet a mentor" venues, the conference appeals to methods researchers of all levels, from the new to the advanced. Discounted rates are available to students. Submission categories range from works in progress to completed research, and theoretical/philosophical perspectives. Presenters can choose between poster and oral presentation formats. Both English and Japanese will be utilized at the conference with all keynote presentations featuring interpreters, and workshops offered in either English with Japanese support, or in Japanese. 
For further information please see the Call for Papers: http://www.jsmmr.org/conference/jsmmr2021/cfp Note that in addition to abstract submission, you MUST also register to participate in the event. Registration will bigin at the end of May 2021. Looking forward to seeing you virtually!
2021 MMIRA Asia Regional / 7th JSMMR Annual Conference 
Conference President
Michael D. Fetters 
University of Michigan, 
Department of Family Medicine
---