---
Plenary 2:
Date&Time: 
Sep.15, 2019 (Sun) 14:30-15:30
Room: Auditorium 

"
Holistic Methods of Inquiry: 
Bridging the Science-Humanities Divide
"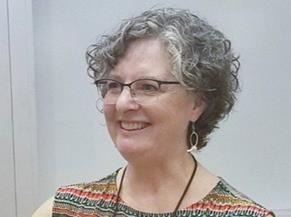 Christine S. Davis, PhD
University of North Carolina at Charlotte
There has never been a time when ways of knowing have been so crucial, so critical, so necessary to understand the world, as today. In this talk, I theorize a method of inquiry that involves a holistic approach to research that moves the scholar through contemplative, narrative, arts-based, cultural, social science, and dialogic ways of thinking. Using the field of Health Humanities as a model, I discuss how holistic and integrated understanding, in contrast to "biomedical reductionism," contributes deep sensemaking and critical examination of what it means to be an embodied human. Holistic methods bridge the art-science divide to bring humanistic perspectives to understanding experiences such as suffering, healing, well-being, and flourishing. Holistic ways of thinking provide scholars with an understanding of the human side of fields such as medicine and health; as they enhance skills such as observation, empathy, communication, cultural understanding, human compassion, sensitivity, and creativity. In this presentation, I will discuss how scholars can think more holistically as we engage with our research; move beyond dualistic either-or thinking in our scholarship to embrace a more holistic way of knowing; live into the moment to process big questions such as death, love, suffering, and justice; and become scholars who strive for dialogue, justice, and imagination in our phenomenological understanding.
*Simultaneous translation will be provided.
[Brief Biography] Christine S. Davis, Ph.D., is a Professor in the Communication Studies Department at the University of North Carolina at Charlotte. She is a Health Humanities scholar, ethnographer, and poet; her research interests are in the intersection of communication, culture, and health. Dr. Davis publishes regularly on topics such as children's health, end-of-life communication, disability, and qualitative research methods. She has published over 50 academic books, journal articles, book chapters, and other publications and has received numerous research awards. She specifically studies people with illnesses and conditions that are incurable as they face revisions in their personal identity and narrative and negotiate the liminal spaces between 'well' and 'unwell,' alive and dead, and power and marginalization. She regularly teaches graduate and undergraduate courses in Health Humanities, End-of-Life Communication, Healthcare Narratives, and Research Methods. She is author/co-author of Death: The Beginning of a Relationship (2010); Conversations about Qualitative Communication Research: Behind the Scenes with Leading Scholars (2014); Communicating Hope: An Ethnography of a Children's Mental Health Care Team (2014); Focus Groups: Applying Communication Theory through Design, Facilitation, and Analysis (2017); Straight Talk about Communication Research Methods (2017); Talking through Death: Communicating about Death in Interpersonal, Mediated, and Cultural Contexts (2018); and End of Life Communication: Stories from the Dead Zone (2019). 
---
[
Go to the conference homepage
] [
大会トップページに戻る
]