---
Special Plenary:
Date&Time: Saturday Sep.14, 13:30-14:30.
Room: Auditorium 

"Futures Roles and Mixed Methods in Our Modern Society"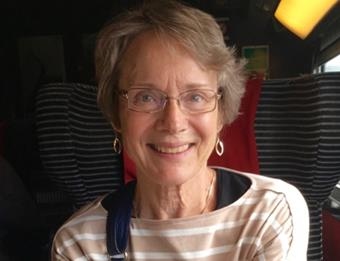 Elizabeth G. Creamer, PhD
Professor Emeritus, 
Virginia Polytechnic Institute and State University 
The diversity of vantage points expressed by methodologists about mixed methods is frequently a source of both confusion and frustration to newcomers to the field. Another way to view the pluralism is as an indicator of the on-going vibrancy in a far-ranging community of scholars that extends across disciplines, content areas, and continents. This talk addresses both recent trends in mixed methods and suggests future directions that power the dynamism of the field. The priority awarded to integration and how it can be accomplished is considered as a recent trend, as is the emergence of a third generation of authors who are carving out a niche in the field by writing about inter-method mixing or triangulation. Redefining our notions of methodological expertise and managing the complexity of the research that is being conducted today are two future trends considered.
*Simultaneous translation will be provided.
【Brief Biography】Dr. Elizabeth Creamer is Professor Emerita Educational Research and Evaluation in the School of Education at Virginia Polytechnic Institute and State University (U.S), where she served in a wide variety of faculty and administrative roles. Creamer is a research methodologist who taught graduate level research methods courses for more than twenty years in mixed methods and qualitative approaches to grounded theory. She is the author of the 2018 SAGE textbook, An Introduction to Fully Integrated Mixed Methods Research that introduces a framework for mixing across all phases of the research process. Under contract with Routledge, she is in the process of writing a new textbook, Advancing Grounded Theory Development with Mixed Methods Research. Over the course of her 35-year career, Creamer authored 4 books or monographs, 127 journal articles and book chapters, and 95 conference presentations. She lead workshops about mixed methods in diverse settings, including in Vienna, Austria and Japan. Elizabeth is serving as the fifth president of the Mixed Methods International Research Association (MMIRA). 
---
[
Go to the conference homepage
] [
大会トップページに戻る
]