Presenter's bio
---
A family physician, Professor of Department of Family and Community of Medicine at the Hamamatsu University School of Medicine, and the Director of Shizuoka Family Medicine Training Program in Japan. As an educator in family medicine and a researcher in primary care and health communication, she has engaged in a number of research projects and published articles on quality of primary care, healthy aging elderly care, women's health, and health services. She is an Associate Editor of Journal of General and Family Medicine. She also serves as a board member of the Japan Primary Care Association, the Japan Society for Mixed Methods Research, and the Healthcare Empowerment and Liaison Support (Heals). In 2015, she served as a member of the Advisory Panel of "Japan Vision: Health Care 2035," in the Ministry of Health, Labour and Welfare in the Japanese Government. Please refer to the webpage for more information:
https://researchmap.jp/machiko-inoue/
---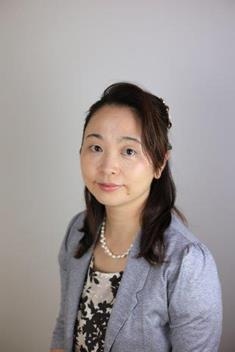 An Associate Professor at department of Nursing, Akita University, Graduate School of Health Sciences, and a sub-leader of review committee of organizing committee of Japan Society. She has duo nursing licenses in both Japan and England, and received Bachelor from South Bank London University in 2006, Master from Akita University in 2009, and PhD from Osaka University in 2015. As contribution for Mixed Methods Research, she created Mixed Methods Research study group and organized a faculty development lecture by Michael D. Fetters at Akita University Graduate School of Health Sciences. Her Mixed Methods Research publication is "Developing Disposable Hair Washing Pad for Bedridden Patients Using Mixed Methods Research (2019) S Makabe et al., Global Journal of Health Science, 11 (6), 70-78." She can advise on protocol and publication. See QR code for Makabe's Lab, please.
Lab Interview |
 Akita University (https://www.akita-u.ac.jp/honbu/lab/vol_34.html) (Japanese)