President Greeting
Michael D. Fetterrs (University of Michigan)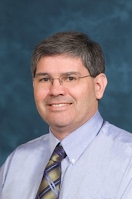 Greetings to the Japan Society of Mixed Methods Research (JSMMR) website. As Chair of the 2nd Mixed Methods International Research Association Asia Regional meeting 2017/3rd Japan Society of Mixed Methods Research Meeting, I most enthusiastically invite you to join us on August 4th, 5th and 6th at the beautiful, state-of-the-art facilities at the Osaka Ibaraki Campus, Ritsumeikan University in Japan.
The theme chosen for the conference is, "Achieving Transformation through Mixed Methods Research." This theme emphasizes how mixed methods research can be a change agent in participatory "transformative research", as well as transformative relative to bringing about new understandings through the systematic integration of qualitative and quantitative procedures through the dimensions of philosophy, methodology and methods.
Dr. Donna Mertens (Gallaudet University), Dr. John W. Creswell (University of Michigan), and Dr. Tony Onwuegbuzie (Sam Houston State University and University of Johannesburg / MMIRA President) will each provide plenary talks. In addition, Drs. Donna Mertens, John Creswell, Michael Fetters with Hisako Kakai, Tony Onwuegbuzie, Rogerio Pinto, Elizabeth Creamer, Taichi Hatta, Mariko Hirose, Chihiro Tajima, and Yoko Kawamura will provide workshops about a variety compelling mixed methods issues. On Day 2, we'll have a panel discussion on case study and mixed methods research, which will be chaired by Dr. Seiji Saito.
The meeting offers opportunities for mixed methods researchers of all levels, fro novice to advanced. Submission categories range from works in progress to completed research, and theoretical/philosophical perspectives. Presenters can choose between poster and oral presentation formats. Both English and Japanese will be utilized at the conference with all keynote presentations featuring interpreters, and workshops offered in either English with Japanese support, or in Japanese.
For further information please see the Call for Papers: http://www.jsmmr.org/conference/jsmmr2017/top-eng/cfp Note that in addition to abstract submission, you MUST also register to participate in the event. Registration will start in late April 2017. Looking forward to seeing you in Osaka!
Michael D. Fetterrs (University of Michigan)
President
2nd MMIRA Asia Regional 2017 / JSMMR 2017 Conference