Greetings from President
Michael D. Fetters (Professor, Department of Family Medicine, University of Michigan)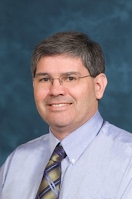 Greetings to Japan Society of Mixed Methods Research (JSMMR) website. On behalf of the JSMMR, I cordially invite you to the First Japan Regional Mixed Methods International Research Association Meeting, September 19, 20 in Osaka Japan. The title of the inaugural meeting is, "Introducing Mixed Methods Across Multiple Disciplines", and the purpose is to bring together scholars of all disciplines who are interested in the emerging field of mixed methods research. While many researchers are familiar with quantitative and qualitative research, mixed methods has emerged as a paradigm that intentionally combines the two disciplines together through design, methods, analytical approaches, and theoretical/philosophical perspectives.

The meeting will attract mixed methods researchers of all types, novice to the advanced. Internationally renowned mixed methods researchers John W. Creswell, Benjamin F. Crabtree and Burke Johnson will provide keynote speeches and workshops. They will be joined by world-class mixed methods experts from Japan Tomoko Kamei, Hisako Kakai, Takashi Muto and others. The platforms range from submission categories of works in progress to completed research, and theoretical and philosophical perspectives. Presenters can choose between poster and oral presentation formats. English and Japanese will both be utilized at the conference with all keynote presentations featuring interpreters, all workshops conducted with bilingual support, and oral presentations can be in English or Japanese. 
The current meeting grew out of two previous events, the First International Mixed Methods Research Symposium was held in Tokyo on October 20, 2013 and attracted over 200 paid registrants. There was a very strong showing of Japanese participants in the First International Mixed Methods Research Meeting held in Boston, June 27-28, 2014. Please join us in Osaka to ride the rising wave of interest in mixed methods research!
  Greetings from the Chair
 Hisako Kakai, PhD. (Aoyama Gakuin University) 

The problems we face today are becoming more and more complex. The complexity stems from various sources, including the changes in and the diversification of people's values, thoughts, ways of life, and so on as a result of rapidly growing globalization and technological advancement. Modern, linear thinking alone is no longer adequate for solving today's intricate problems. Postmodern perspectives, which allow us to be attentive to such divergences, are also required in order to fully comprehend the phenomena by which we are surrounded.
A mixed methods approach, which resorts to a synergistic power produced by combining quantitative and qualitative research methods, is promising as it allows us to investigate today's complex phenomena at both macro- and micro- levels. With this approach, we are able to obtain a big picture of a phenomenon while maintaining contextual, in-depth, and diverse views and experiences of individuals embedded in it. For researchers in applied fields such as medicine, healthcare science and education, a mixed methods approach makes a powerful research partner since this approach is capable of helping us identify problems, find solutions to problems, and examine the effectiveness of solutions.
More and more researchers in the world are becoming aware of and interested in the potential of mixed methods research. We also see a rapid increase in the number of mixed methods studies in Japan as well. It is an exciting time for us as researchers and practitioners to be part of this methodological movement. So, I welcome everyone to the First Asia Regional Mixed Methods International Research Association Meeting. The theme of the meeting is "Introducing Mixed Methods Across Multiple Disciplines." Let's get involved and have thought-provoking dialogues across disciplinary, cultural, and language borders!